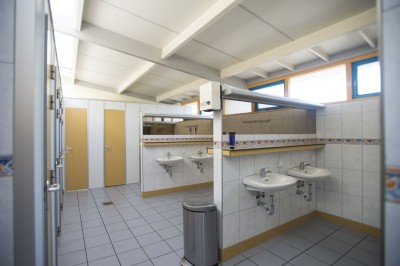 Children sanitary facilities
We have some special children's sanitary facilities with raised showers and adjusted toilets and wash basins. Naturally in some fun colours.
Facilities for disabled
We can also offer sanitary facilities for our disabled guests.
Private bathroom
We can offer the possibility of hiring a private bathroom, equipped with a shower, toilet and wash basin. We have four of these bathrooms on offer, which can be found in the sanitary buildings.
Sanitary building
Our site boasts two luxury sanitary buildings, which are Campsite Tempelhof's calling card. Spacious, light and clean!
laundromat
Washing machines and dryers.