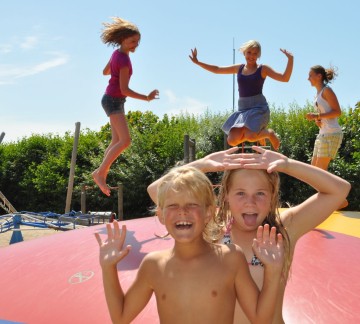 There will naturally be an entertainment team during the holiday season, which will be organising an extensive activities programme. Every week will have a different theme, for example circus week, musical week, etc. Things are kicked off with some dancing and craft activities in the morning, followed by some fun outdoor activities in the afternoon and there will still be plenty to do in the evening after the theatre too, like a playback show, ghost hunt, treasure hunt and plenty of other fun activities.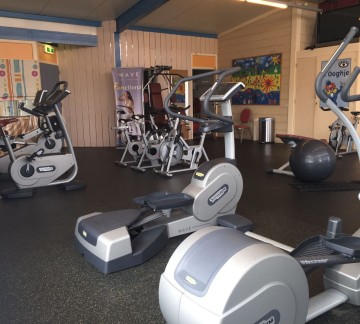 We also have extensive fitness facilities on offer for any of our guests who also enjoy being active whilst on holiday. This is free to our campsite guests.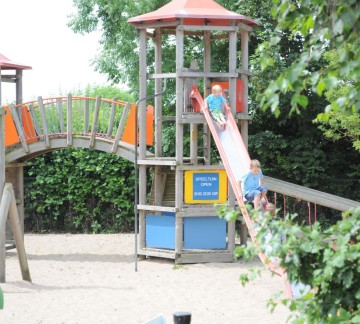 Playgrounds are abundant at Campsite Tempelhof, there are a variety of different playgrounds spread across the campsite, where children can play to their hearts' content. From a slide to a carousel and from a climbing frame to a pirate ship ...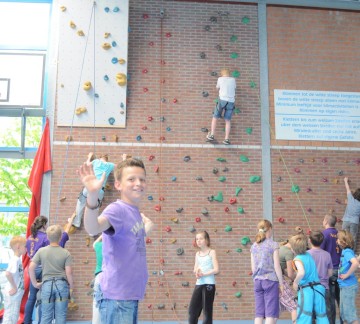 We are one of the few campsites in the Netherlands to have a sports hall at our disposal, where all sorts of fun and, of course, sporty activities are organised during your holiday, including football tournaments, dodgeball, volleyball competitions and a great deal more. There is even a 6-meter-high climbing wall!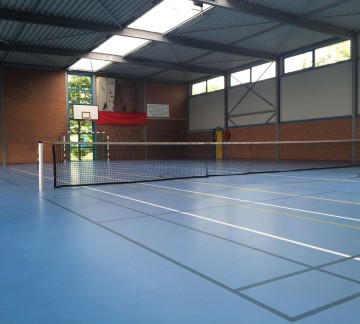 The sports hall is reserved for tennis in the mornings. Fancy a game? You can book a tennis court at reception. Playing tennis is free of charge and is possible until 12:30 pm.
We also have a jogging track on site, where you can do plenty of exercises in the lovely fresh air.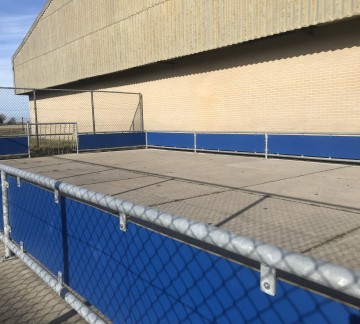 It goes without saying that football also forms a part of the fun at Campsite Tempelhof. Football is included in the sports hall activities programme, but we have also have a panna football field outside.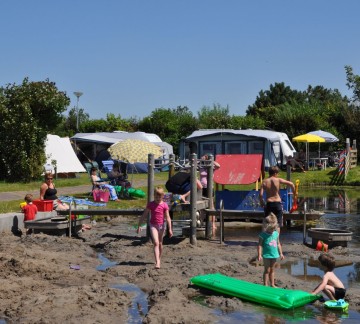 We certainly haven't forgotten about some water fun, as children will be able to have a great time playing with the sand, build dams, dig rivers and a great deal more at the water playground.